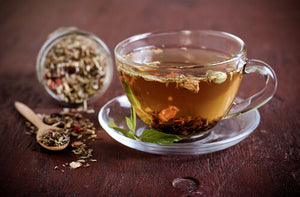 Soul cleanse, baby!
Listen, my homeboy Erin hip me to this cleanse. Decided sure, why not, let's shake some stuff up. I was not ready for my body to be glowing like I just got dropped off from another galaxy. I had been going to the gym to get fit… doing my best to hydrate better, I eat pretty well already, but then this. This was the game changer.
I don't know if the planet is ready for me now. 😅🤣🫶🥰
Tea
This tea works very well for cold and flu and other respiratory problems
Good quality products
I'm a recent homeowner, and after cutting my lawn for the first time I had an allergic reaction to the pollen that took me out for a week. Before cutting the grass the next time I ordered the tea and symptoms only lasted a day and we're less intense.