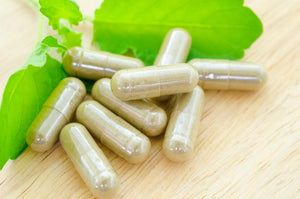 This might be a miracle!!
I found out i had hsv back in June i was very VERY depressed & thought my life was over. I came across this video on YouTube about Dr.Sebi & that's what lead me to ordering the herbal capsules & starting my vegan/alkaline diet because I was so desperate for something to work. I got retested in August & by some miracle it was negative!! I couldn't believe it so i had to make sure it was real so I continued the diet with the herbal pills & got retested in September & its still negative!!! I hope it stays like this but Thank you & God for this miracle!!!
satisfied
I've been cleansing for for eight days and the herbs are cleansing my body like I've never experienced before. The communication is good and delivery times are fast and I'm looking forward to the final result.
Motivated to heal
I started with the 3 day water fast followed by 11 days of juicing. I then started the alkaline diet following Dr. Sebi's recommendations. I retested a little less than a month into the process and my levels have dropped by 2.3 point. I purchased 2 more bottles and will retest every 2-3 months as she recommended. I did experience an outbreak for the first time since my diagnosis on the day I retested so I took the duck flower and purged myself so I could defeat this virus while it's finally exposed. I'm more motivated to continue to heal myself. Thank you All Natuturell Healing! Can't wait to try your restaurant.
hsv
i have not had any breaks outs since doing the cleanse and now taking the revitalizer samething is happening. i will test myself when i finish the treatment