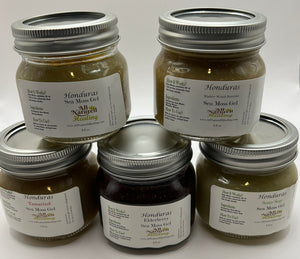 Honduras Sea Moss Gel (8 Oz) - Flavored Options
Sea moss
Just started using this one but so far everything is going great
Great company
Would have received 5 stars price was a little to high for the Sea Moss , I have purchase other products from the company and will continue to do business with them .
Real deal Sea Moss Gel
Packaging was perfect came with 3 ice packs wrapped with bubble wrap in box and although the texture made me wanna throw up but sucked it up and finished it today I had it for a week and a half. It has cleared up my skin, boosted my energy and kept me full throughout the morning. Ordering again!!
Seamoss
Good item to have put in my smoothie tea just a good overall experience
Customer Reviews
Write a Review
Ask a Question