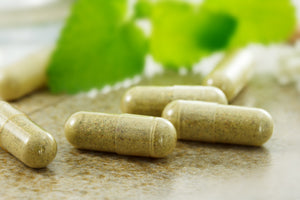 Awesome product
I've been taking these capsules for a little over a week- it'll be 2 weeks for me in a couple of days & my results so far are phenomenal. My skin isn't dry anymore and the inflammation throughout my whole body is gone. My mind is more alert & my sleep is s lot better. I highly recommend anyone with hypothyroid issues to take these herbal capsules before taking a doctor prescribed pharmaceutical.
Great item
Great product. No more cold hands and cold feet!
Hypothyroid balancer
So far, I see the results. I've only been taking them for 2 weeks and the inflammation in my throat is going away. I have more energy and it even changed my monthly visitor to we're it's not unbearable..love it!!
Buy it
My energy is back, my appetite is controlled, I feel more balanced mentally. My thyroid gland isn't as swollen. I've replaced my medication with this to see the blood results.
Hypothyroid and cleansing products
I can't give it an honest review at this time because I've started a fast. But what I can review is the fast shipping and cleansing products I'm more than happy.