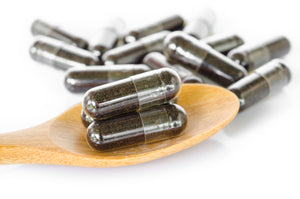 Parasite cleanse
I'm not really sure what I supposed to been feeling right now. I've been taking it for almost a week now and I haven't experienced anything as of yet. I've been getting a lot of product from this company and normally I have no problems and see awesome results from it. But as far as the parasite cleanse like I said almost a week and I haven't available movements haven't been increased. I'm not sure but I supposed to be feeling or experiencing.
Passing Parasites
I just started using the parasite cleanse. Today is my third day and I am passing dead parasites. This is working. I will go to the doctor when I have completed the bottle to get tested. It works.
They Started Working The 1st Day!
Wow. The Parasite Cleanse is AMAZING. They started working the 1st day, with the recommended dosage. No cramping, No rushing to the bathroom Very fast delivery Great Customer Service I will order again, and will recommend to others. We ALL need to cleanse ourselves regularly, along with an intracellular detox! Thanks so much, and I love the smell of the Cloves. Satisfied Customer, Paula Sanford Phoenix, AZ
Most buy
I love her product. U know u taking something natural when you use her products.