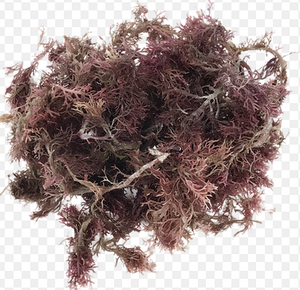 All Good
This was my first time using this site. The product seemed way more authentic than what I purchased on Amazon. It may have cost a little bit more, but it was completely worth it!
Seamoss
Its very real and very good seamoss.i will keep buying from this seller.
Caribbean Purple Sea Moss
Great Wouldn't recommend if detailed information/ instructions not provided for real but product most definitely works.
PURPLE REIGN Melanin Milkshake
I am lovin' my purple seamoss. Currently I've infused one batch with elderberry tea using it for my smoothies, and the other batch is infused using burdock root tea. For my smoothies, I blend frozen strawberries, frozen mangos, frozen plantain, 3 dates, swig of agave, walnuts, 3 tablespoons of hemp seeds with 32 ounces of purple seamoss/burdock or seamoss/elderberry infusion. I'm feelin' healthy, happy and healed each day with my Melanin milkshake !!!
Best I ever purchased
Exactly how, Rest in heaven,Dr sebi said