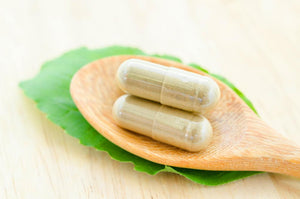 Highly Recommend.
Prior to taking these supplements, I had cramps that were unbearable at times but now .. my flow is perfect and I have little to no cramps. In addition to that, my energy levels are high.
For someone who HATES taking pills, I pop these like nothing so they are not hard to swallow if that's what you are wondering and they have no taste.
I noticed a difference in my skin health as well since taking these.
Question
Can these be given to kids ?
Sea Moss Capsules
I ordered these on 3/6 and just received my order on 3/10. Let me start off by saying I read the reviews before my purchased so I've decided to give it a try. The same day I received my package I took one before bedtime and let me say whatever was in me coming out (mucus through my nose have sinus) Lol (sorry). I noticed that it made me more alert and it also boost my energy levels a little, plus suppressed my appetite. I think this is real sea moss at least I'm hoping. Will continue taking praying for better results