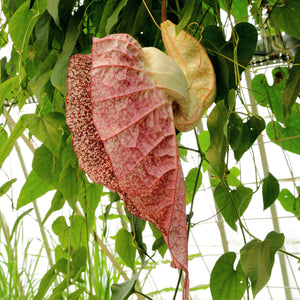 Didn't really work as expected for me...
I consumed my duck flower as is right out the package. I experienced a headache and feelings of nausea. It did not cause me to have a b.m. or anything. However, what I did notice is extra wetness/secretion in my Private area when wiping after urination. There was no odor or abnormal color or anything, just extra wetness that subsided after a few hours. other than this everything was normal and I didn't experience any other detoxification. I was hoping for a bit more but whatever. Maybe my body didn't really need to detox... I'm not a huge eater anyway, I give myself enemas a couple times a month in order to flush my system thoroughly and I fast when I feel it's necessary. So maybe this is why it didn't really work for me.
Duck flower
It did the job do you have any more
THANK YOU SO MUCH
Karena is the best, she has the best of everything the best of herbs, best of customer service, and the BEST same herbs Dr Sebi Recommended same place and cheaper price! YOU CAN'T BEAT THAT
USA
This duck detox, really worked.. It did exactly what the description said it was going to do. Amazing. Thank you for selling legitimate products. I will continue to order from this sight.
The Duck
Did the duck plant make anyone throw up mucus ???