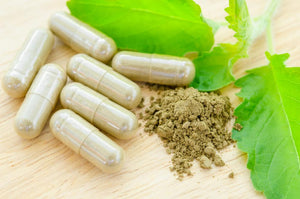 My experience
I have been helped greatly. I have more energy. I am able to walk and exercise with out heavy breathing. I am no longer experiencing A-Fibrillation and I was able to stop using Al prescription medication. The detoxification and cleansing herbs worked well for me and I got my life back.
Awesome Products
I am on my seventh day of the cleansing and have lost 11 pounds so far. I have more energy and feel fantastic! I am doing two weeks of this. I have had high blood pressure and now I am in the normal range! I refuse to take medications.
Amazing quality in products
Good for any sickness or STDs
very satisfied
Very good customer service and very good quality of herbs.. The cleanse is working. I've done a few colon cleanses but this intracellular clleans is a more thorough cleanse than I can feel the difference.
5 days left of a 14 day Intracellular Cleanse
This is my 1st time ever doing a cleanse/detox. My goal going into this was to reset my body. I think about as getting a tune up, almost like an automobile. The very first day of not eating was not difficult at all. I just ate apples and oranges and drunk water ‍♂. However, my system started flushing immediately! I honestly, 100% honestly went to the restroom 12 times in 2 days. NO JOKE!! Cleansing for sure!! The most challenging part for me has been the "unhealthy" food cravings. For 9 days straight, it has been apples and oranges. I tried a smoothie, it was good, but I like eating the actual fruit.
Here on day 9, I really don't even have an appetite. I feel HEALTHIER of course, already. What I do is..
1. 2 detox pills
2. 2 sea moss pills
3. 2 iron pills
4. 2 Chelation-1 pills
5. 2 Chelation-2 pills
All at the same time. 3 times per day while eating fruit and drinking water. My system flushes about 7+ times per day and I just repeat.
Good luck to ya!